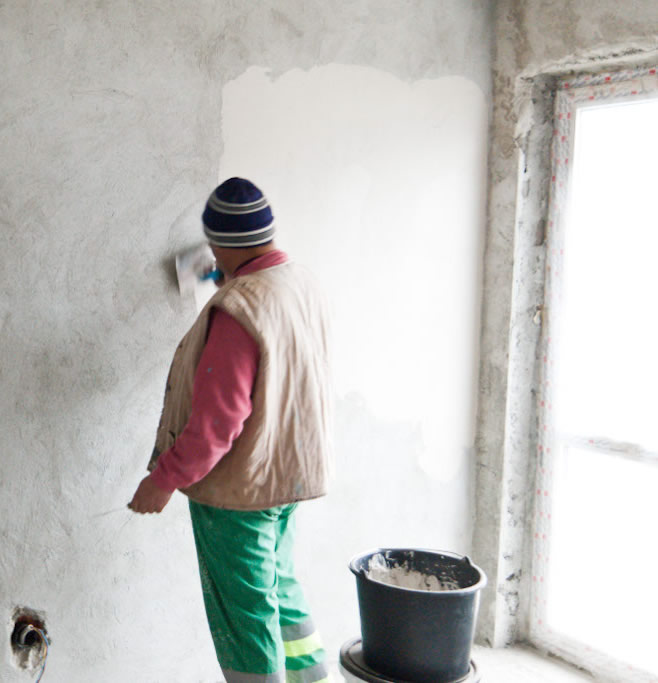 1
Professional Wall Screeding
HouseSolutions provide perfect wall scree-ding and paint application which bring out the quality and beauty of your building. Screeding your walls before painting gives it a beautiful look. Many run from it thinking the silk paints are way too expensive, but considering this option gives your wall a quality outlook and they are very affordable, at least, from us.
You may be wondering: What is wall screeding and why wall screeding before painting? What is the benefit of wall screeding? and what is the material used for wall screeding? Our Knowledge centre answers all that including the cost of wall screeding in Nigeria. You don't need to have too much knowledge though for us to do a good wall screeding job for you
At HouseSolutions we use the finest quality paints that the industry offers, the color withstands the test of time and provides you with many years of enjoyment and pleasure. Before we apply any paint, we prepare your walls to eliminate blemishes such as cracks, holes, and imperfection so that the finish looks flawless. When is comes to basic painting or even striped walls we knows all of the ins and outs of not only color options but applications as well. From straight even lines on crown molding and baseboards to nice smooth clean walls and ceilings. Basic painting with the right colors will leave your space transformed.

3
Wall Papering
Wallpaper isn't just paper any more. today. wallpaper now has a huge range of wall coverings that varies from natural elements such as grasscloth, bark & cork to fabrics like linen, silk and wool. These wallpapers can bring a texture and depth, as well as softness to your walls. A focal wall covered in a one-of-a-kind handprinted wallpaper, perhaps a Japanese Koi pond or a New England pastoral scene, can become art in itself. Fun decals and murals can bring an artsy playfulness to a child's bedroom. From standard to custom styles, HouseSolutions offers our clients a variety of wallpaper from which to choose. Special wallpaper demands special attention and we use only the best wallpaper hangers. Our skilled craftsmen will leave your walls smooth & seamless.
Panelling
Paneling can give your walls an element of coziness and texture, perhaps as a warm counterpoint to a flagstone or a cement floor. Modern paneling options include a wide variety of woods and grains, as well as designs such as raised panels, clapboard-style installation, reclaimed barnboards, pickled finished headboards, half-walls, wainscoating, and panel molding. If your walls are in challenging condition or if you are seeking a level of soundproofing, paneling could be a stylish solution. HouseSolutions can help you select the paneling that looks modern, yet achieves your goals.

4